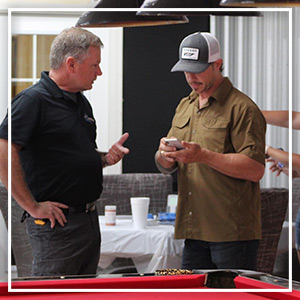 The Inspector, LLC is a state of the art family and veteran-owned, Henry County based home inspection company. We offer complete home inspection services to West Tennessee and surrounding areas; we bring a unique philosophy, perspective, and a technological advantage to the market.
Armed with cutting-edge technology like imaging cameras, moisture meters, carbon monoxide detectors, and combustible gas leak detectors, our inspectors have all the tools necessary to ensure your home is safe.
We will give you the information needed to help you have confidence in the home you're considering buying.
If you'd like reassurance of our up-to-date license and insurance, please visit The Tennessee Department of Commerce and Insurance and enter in our license (#1744) to view our credentials or any other inspector's in the Tennessee service area.
Our Credentials:
-North American Technician Excellence Certified In Heating And Air Conditioning, Gas Furnaces, Heat Pumps Service And Installation
-Carrier University Training In Chiller Operation And Troubleshooting
-American Home Inspectors Training Certified Home Inspection Masters Course
-Tennessee Department Of Environment And Conservation Certified In Testing And Evaluation Of Backflow Prevention Assemblies (Plumbing)
-Epa Certified Air Conditioning Technician
-Tennessee Home Inspector Licensing Program Certified
-East Mississippi Community College Plumbing And Gas Code Course Completion Osha Fundamentals/Construction Industry Trained